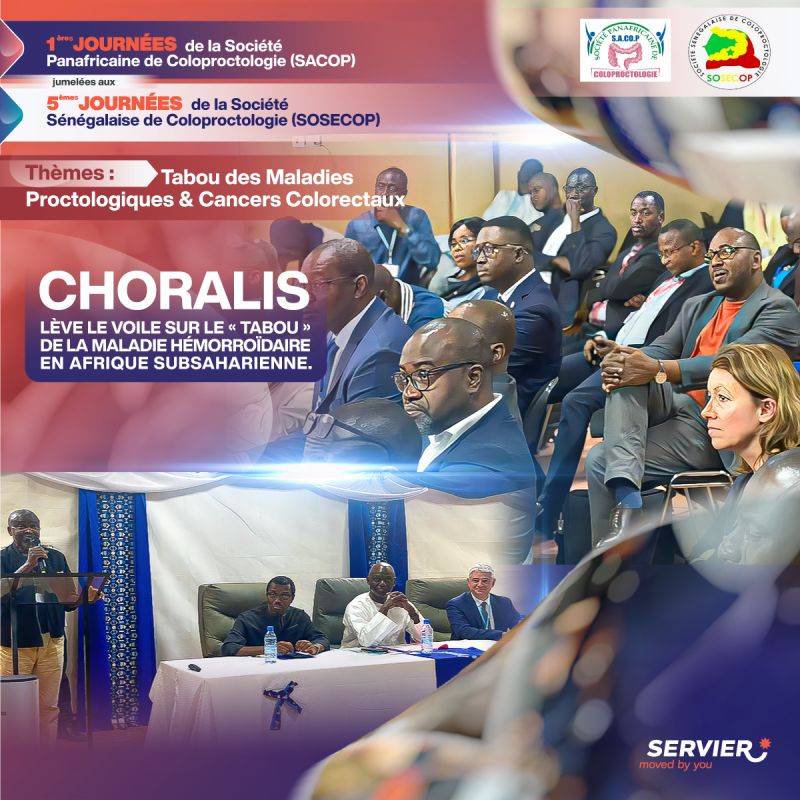 📣 The 1st international study conducted by Senegalese specialists in partnership with Servier Laboratories was presented as a preview to experts in the sub-region.
The effectiveness of the treatment evaluated on 678 patients suffering from hemorrhoidal disease highlights that 38% consulted for a recurrence, and more than half had more than 2 flare-ups/year, which could even last 2 weeks.
👉 These results emphasize the need to treat the disease in-depth with effective and high-quality medications.
Thus, CHORALIS embodies the commitment of Servier Laboratories to healthcare professionals to improve the diagnosis and treatment of this taboo, which is hemorrhoidal disease.