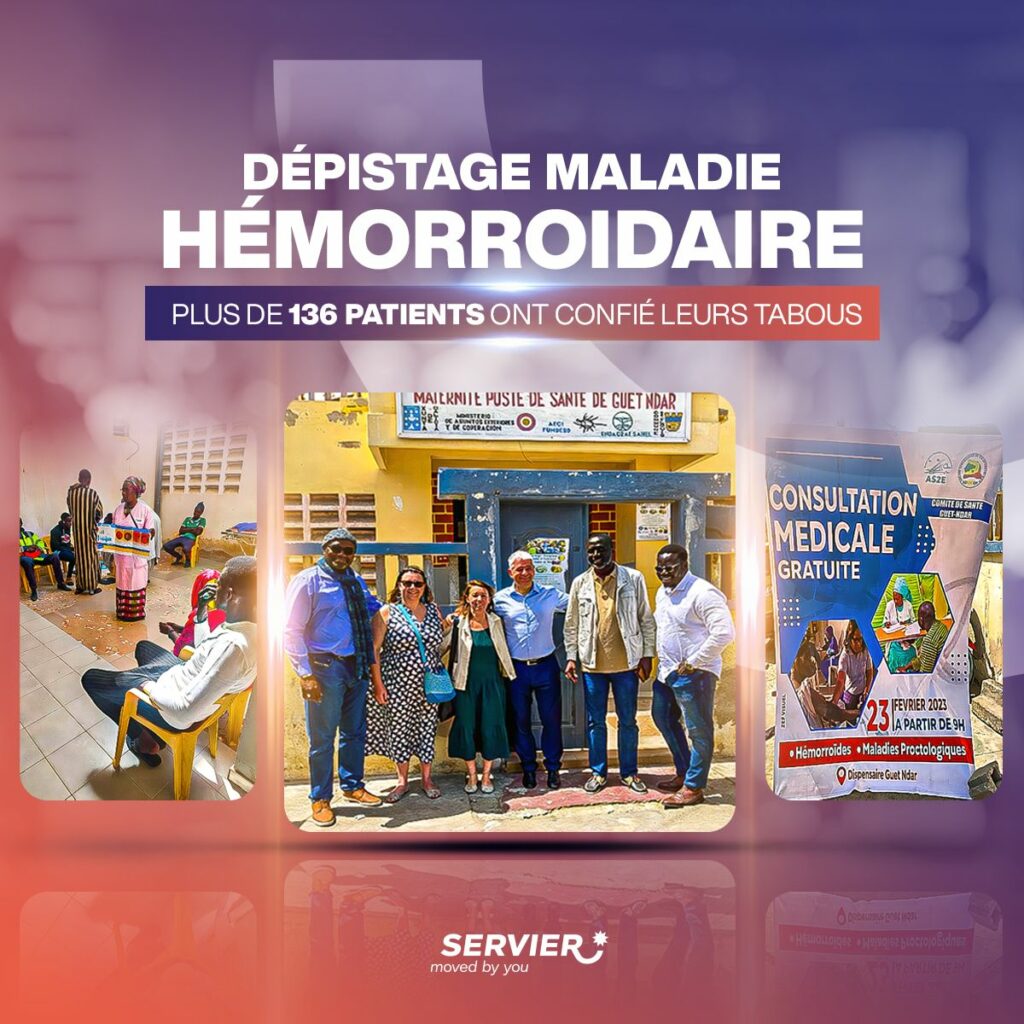 🚨 Very common in our populations, this inflammatory venous disease is experienced as a "taboo", leading them to seek help from traditional practitioners.
On the occasion of the SACOP-SOSECOP congress, experts lifted the veil on the "taboo" of hemorrhoidal disease by organizing a screening on February 23, 2023, at the Guet-Ndar health post (Saint Louis-Senegal).
By getting closer to the populations, the experts were able to receive more than 136 patients and provided them with free care.
SERVIER Laboratories were proud to stand alongside healthcare professionals to break the silence on the taboo and improve its management.